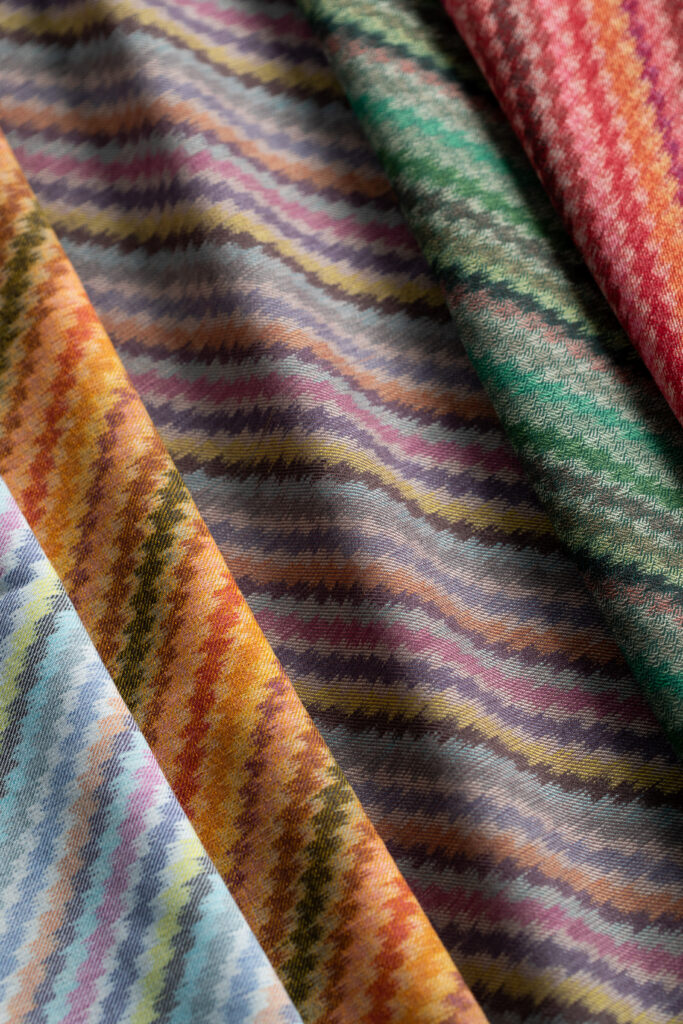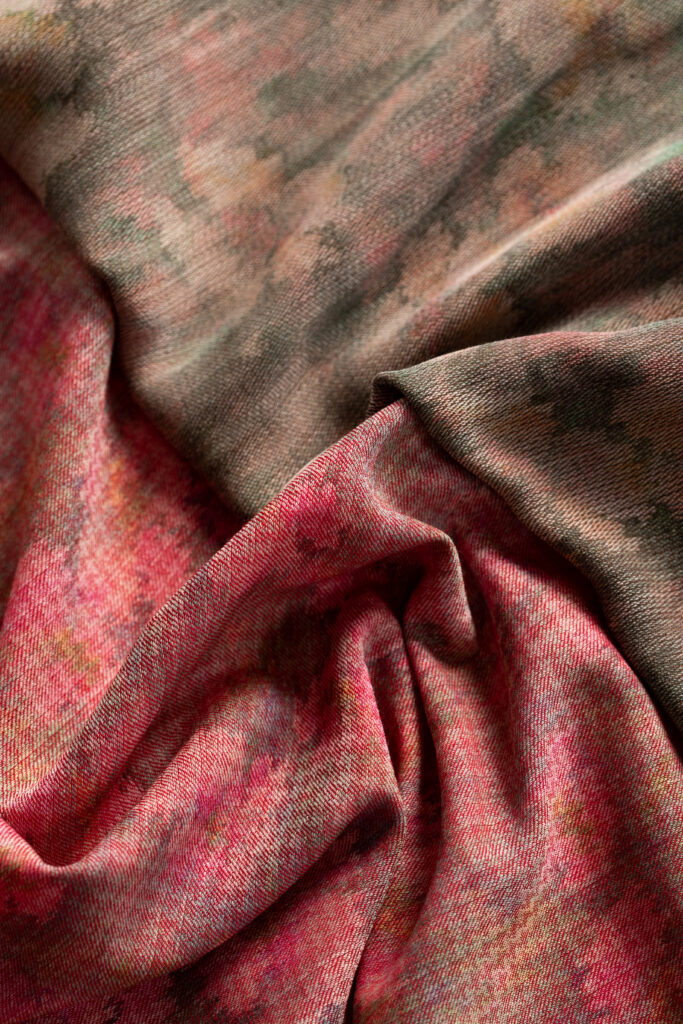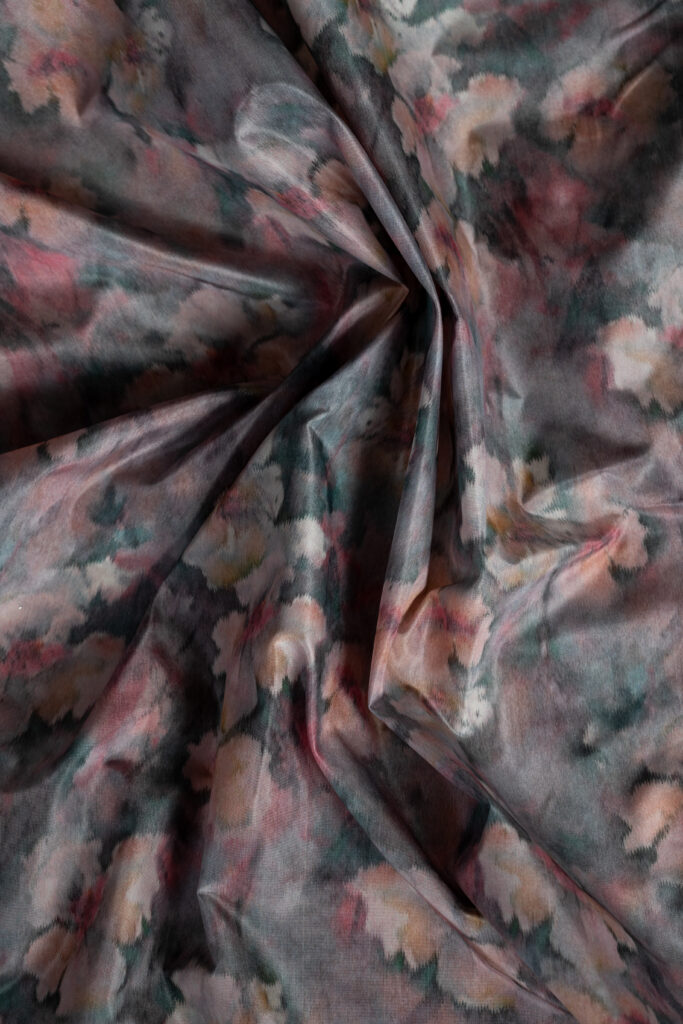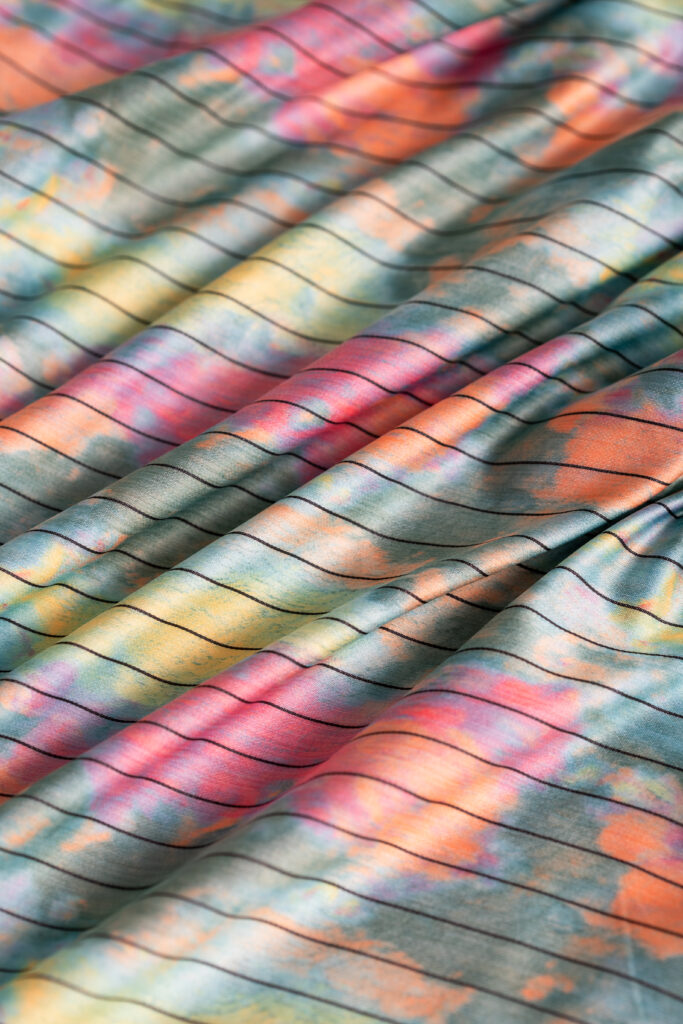 We offer our customers the possibility of printing warps in polyester and noble natural fibres such as silk, wool, nylon. The prints can be made with transfer papers produced internally based on drawings provided by the customer or with proposals for designs made by our creative department.
Word printing consists of printing the warp threads before it is loomed to insert the warp.
Printing the warp provides the "chinè" effect which, with its slub look, embellishes the fabric and gives uniqueness to every single garment. At the time of weaving, i.e. at the moment in which the weft is created, you can further enrich the fabric using jacquard processing.