Fashion processing
Couplings and laminations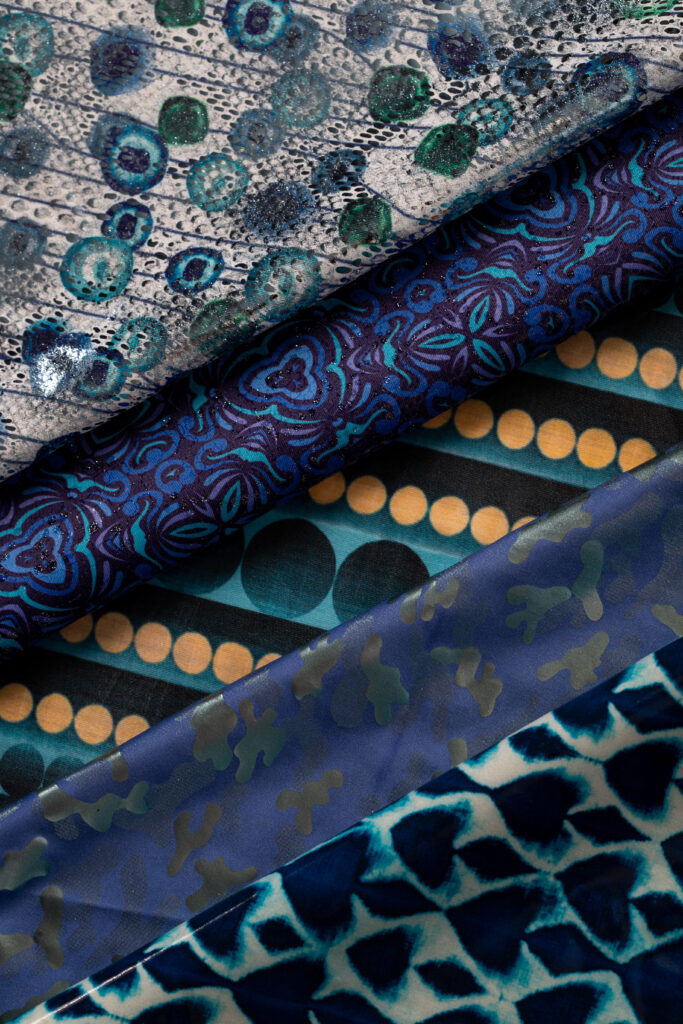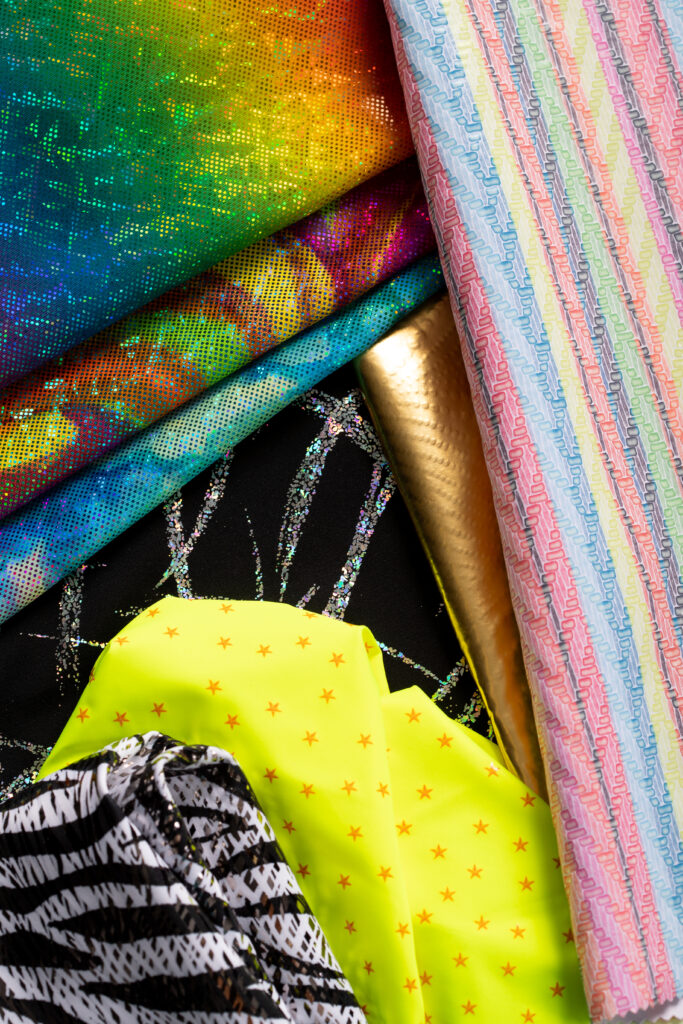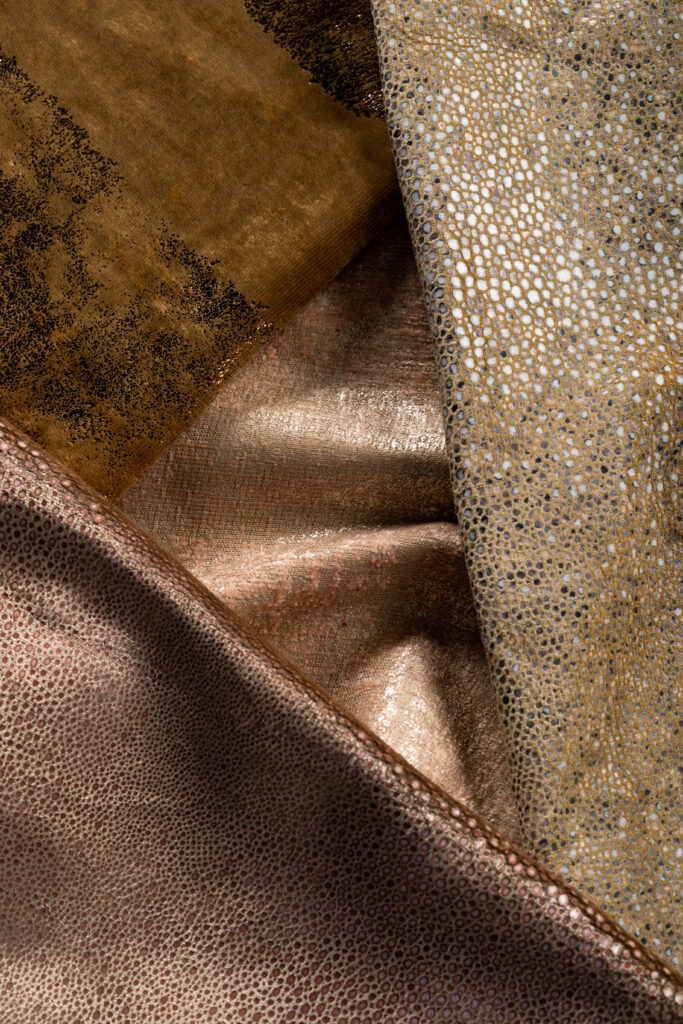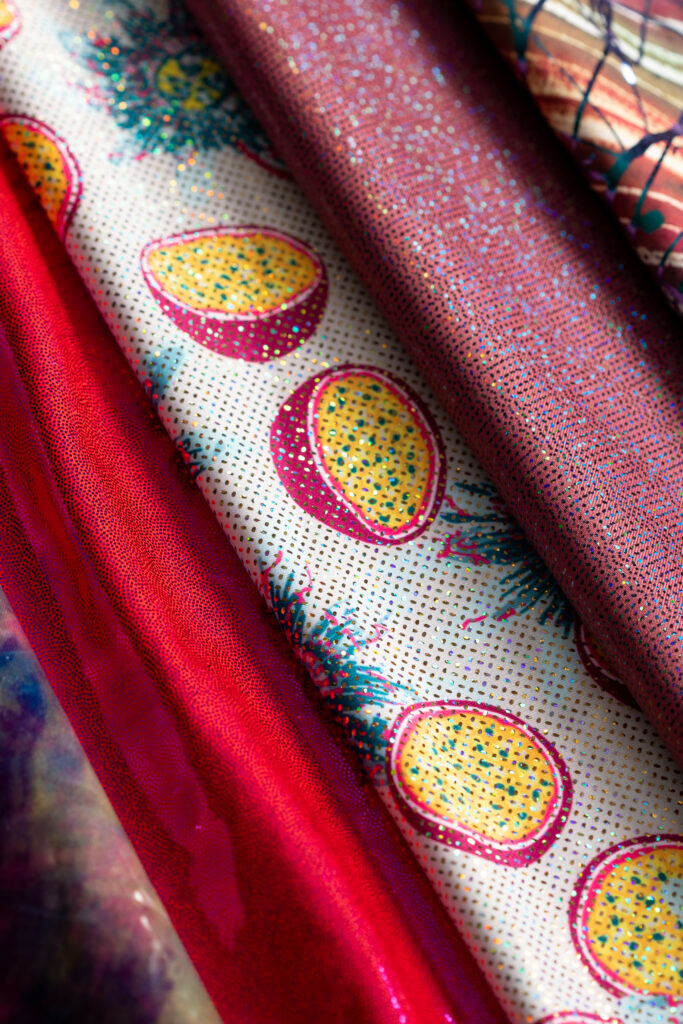 We carry out lamination and lamination on fabrics with a height of up to 230 cm.
The lamination consists of joining two fabrics together or a fabric and a plastic film or, in the case of laminations, a metallised, satin or orographic foil.
By acquiring the metallised appearance or, depending on the type of coupling, greater resistance or impermeability, the fabric is thus ennobled by acquiring new aesthetic or physical properties such as brilliance or reflectance or other characteristics. Therefore, it becomes possible to make the fabric suitable for different uses both in clothing and various industrial sectors.
Coupling can also offer ideas for further fabric customisation. By combining polyester fabrics with natural fibres, they can be printed with the sublimation technique. In these cases, printing is carried out during the lamination operation thus offering considerable savings both in terms of costs and in terms of processing times compared to the two-phase process.